Saturday, September 19, 2009
Hey percussionist !
Keep up the good work tat u all have made.
Hope to see u all be more professional in playing.
Do things fast !
Friday is our Performing!
Practice hard.
Especially ur Dance Fever & Lover !
Make it more PERFECT !
Now i'm seeing tat Shafiq
is being a good SL !
Keep it Up !
Have u all found any ensemb songs for
END-Year-Concert???
Better go find nw ! Bye
Sign Off,
Muhammad [Trumpet]
Percussion danced on 2:59 AM
Thursday, September 10, 2009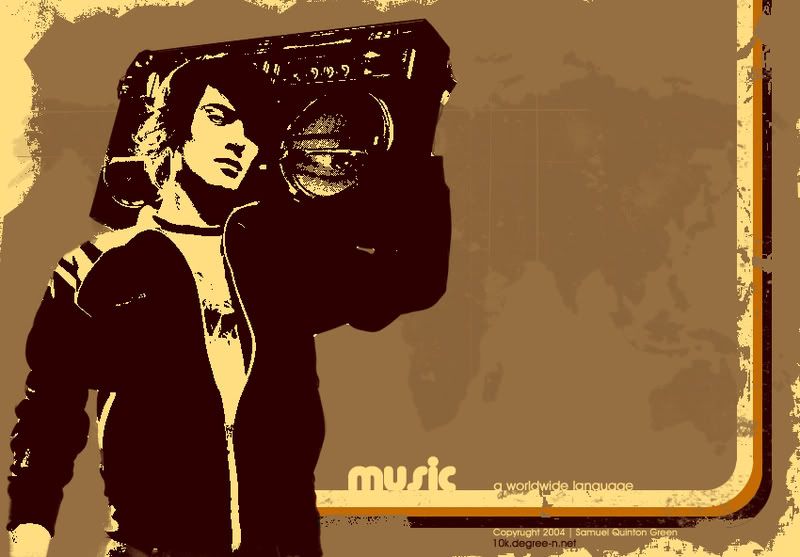 Carry on with the good work okay bandits especially the percussionist!
speech day is coming hope all of you can do your best!
Practice makes perfect okay guys!
Aim for the prizes that will be giving out during the End Of Year Concert!!
Percussion danced on 1:37 AM
Wednesday, August 26, 2009
Congratulations to your result of the test paper.
well done to those who passed but try again and dont give up to those who failed especially the seniors who got minus marks from the junior.Whatever it is,well done to all of you dont give up.Till Death Do Us Apart! Carry on practicing for speech day okay it's getting nearer and nearer each day.
-Shahrizuan-
Labels: Keep It Up
Percussion danced on 4:56 AM
Thursday, August 13, 2009
Hey !
Welcome back, Yuan meng & Shimin
to Percussion! Hope u all have fun time in Percussion.
I also hope that i get into Percussion back. Haha!
Nvm. Shafiq, good luck on going to the SL Workshop.
Haha ! U 7 hours of studying MUSIC! 9am - 4pm. haha.
I 4 hours only. Nvm. See ya TMR !

mamat~
Percussion danced on 5:48 AM
Hi!

Bit by bit, i'm seeing tat the Percussion section
is becoming bigger n BIGGER. Hw? hmm.....nvm.
Ok. Jia You ppl! Don give up! Especially SHAFIQ.
I know is hard to teach the juniors so do i. U remember
last time i teach??? Like craziee rite? Nearing SYF someone make me
angry. Remember??? So this is for u SHAFIQ. Now is your turn to
become like me. So JIA YOU!!! Speech day is coming, so pls train ur self to
carry the insruments. Bye!
Missing u all!


mamat~
Percussion danced on 6:14 PM
Hi! Eventhough i'm nt in percussion, i will still blog here coz don wan make tis blog dead. hmm... jus wanna welcome YUMIN & SHAHRIZWAN to Percussion family! Speech day coming! And tats it...all of u have to carry the instruments... ppl pls don be sad. YUAN MENG quitting Band.

muhammad~
Percussion danced on 6:11 AM
only 4 people in percussion.......
so sad...- .-
however
work hard
meng
Percussion danced on 1:10 AM